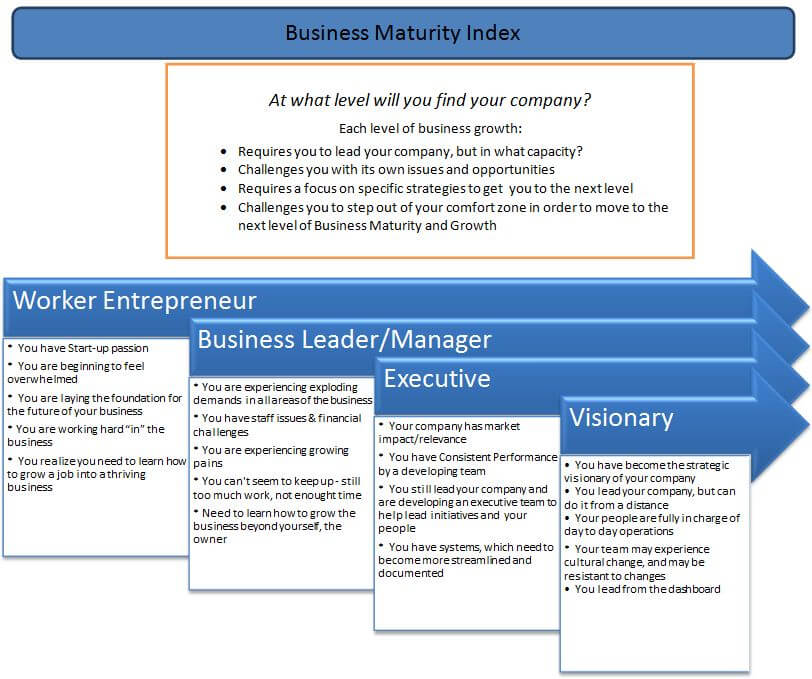 Not sure which Level you are at in the Business Maturity Index?
Click on the Link Below and take the Business Maturity Index Assessment. This is a simple, 20 question survey based on common traits of companies at various stages of the Business Maturity Index. Based on your answers, we'll share some insights with you on common concerns our clients experience in each of these cycles.
After the evaluation, you'll be able to download a complete explanation of each stage, and the key challenges on which to focus so you can successfully grow to the next level.
Feel free to reach out to us with any questions.
Please also take advantage of our free, no-obligation one hour coaching session. We would love to meet with you, learn about your business, and talk about ways you might be able to grow your business and get to the Next Level of Business Growth!