About Us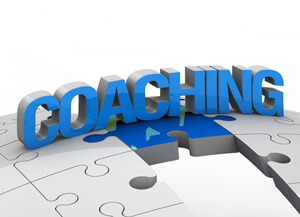 Upon graduation from Worcester State University with a degree in Economics, Michael began his career in the financial area with Melville Corporation. He felt if his career was to be in business, he should have a solid background in finance. Michael transitioned his work in finance to Stride Rite Corporation for another five years, during which he earned his MBA from Babson College. While at Stride Rite, he was asked to take the success he enjoyed with his financial experience into the operations area with one of Stride Rite's largest divisions. Since leaving Stride Rite, Michael helped start a company and successfully grow it to $32M in four years. Subsequently, Michael worked as a senior executive in smaller, privately held businesses in most areas of operations including warehousing and distribution, manufacturing and logistics, sales support, IT and Human Resources. Michael is a dynamic and proven senior executive, a seasoned leader who understands the importance of listening and able to communicate critical business requirements necessary for success.
Michael is a strategic thinker with a practical, hands on approach to day to day work interfacing with multiple disciplines including sales, finance and external providers.
Michael has had first-hand experience in:
Expanding Businesses
Assisting with the creation and building of a new corporate division - creating the operational base for new divisions
Assisting with the implementation of corporate accounting modules
Creating Human Resource Manuals
Developing Strong Leadership Teams
Developing Strong Corporate Cultures
Building Succession Plans
Creating Systems (Standard Operating Procedures)
Documenting a Comprehensive Technology Plan
Directed compliance of order fulfillment to 99.96% for Fortune 100 customer
Primary architect for innovative fulfillment and distribution process software
Increased productivity 75%
Orders received by 5:00 PM were delivered by 10:30 AM, next day
Systems Implementation
Through smart, proven business fundamentals, a high code of ethics, drive, and determination Michael has been able to lead companies from planning, to implementation, to the realization of profits and value.
Most importantly, Michael didn't (and frankly, couldn't have) done it alone! He is experienced in leadership development and has had a hand in developing several very effective business leaders over the past 20 years.
Michael is passionate about what he does and invests himself completely in the success of his clients. It's as easy for him to praise you as it is for him to give you a kick! Fortunately, he knows when to do what!
Additionally, Michael is a concerned citizen and active in community affairs, such as the following:
President Emeritus, Board of Directors of the Literacy Volunteers of Greater Worcester
Board of Directors of the Shrewsbury Special Needs Program (Special Olympics)
Worcester Economic Club member
Northborough Lion's Club member
Corporator of Bay State Savings Bank
President, Worcester State University Alumni Association Advisory Board
Board of Directors, Worcester State University, Foundation Board
Babson College CLTP coaching program member
Board of Directors, Colony Retirement Home
Lives in Northborough with his wife and has two adult sons.
A Message from Michael: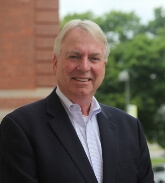 Business coaching works. I know first-hand how precious time, effort and resources are to business owners. I understand that in making a decision, there's always concern about whether or not there'll be a return on investment.
You have nothing to lose by having a complimentary meeting for a couple hours. If after that meeting, you're not ready to move forward together, we'll shake hands and part as friends.
If you decide to retain me as your business coach, I'll give you my very best efforts all the time.
If you need help or want some guidance, now's the time to call me. Really, you have nothing to lose. Let's get together for a couple hours. Even if we don't end up doing business together, you'll still leave our initial meeting with some action steps that will move you closer to your specific business challenges. It will be time well-spent, regardless.
Now I'll be your coach: "Since you can't decide on this until you know more, and since there's absolutely no cost to you for checking it out, call now! Why wait? Take action! I'm looking forward to meeting you and seeing if there's a fit!"
Michael Mills is a Certified, Professional Business Coach and is accredited through the Professional Business Coaches Alliance.